Share
Naaisha, our lovely daughter is the main protagonist of this space and capturing each wonderful, special and naughty moment that she creates during her journey from a new born to an adolescent is the theme of this web space. This effort has been completely conceptualized, implemented, designed and accomplished by me, her beloved mother, Sakshi Fialoke Mahajan and guidance has been given in this regard by her father, Vikrant Mahajan.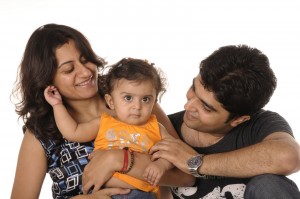 Naaisha, means "Special" and indeed she is special to all of us. We call her "Tookie" with love and this name has been taken from the name of a beautiful bird in the movie George of the Jungle. Infact, we decided on her name even before she was born  🙂
When Naaisha grows up, she will be able to see the beautiful journey of her life, from childhood to adolescence, from the point of view of her parents and would be able to realize how much joy she has brought to her parents on the way that they specifically dedicated a complete photo blog to her :-).  She would be able to see all her different shades, would be able to read comments of her uncles and aunties and would know about all the naughty moments that she has spent early in her life. This would be handed over to her at an appropriate time where she can simply take it forward in whatever way she wants and can continue to express herself and her ways independently. Till that time her mother is going to take this initiative forward  🙂
So all her wonderful uncles, aunties, didi's and bhaiya's; continue to watch out for this space to see updates on Naaisha's naughty moments and share your comments that come to your mind when you look at her pictures. When she grows old and meet all you grey haired beings few years down the line, you guys can tease her with all the naughty comments you passed when she was real young 🙂
Enjoy and have fun !!